Dobarsko Church is situated in the small village of Dobarsko near Bulgaria's ski resort Bansko in the slopes of Pirin Mountain. It is a must see for foreign  tourists.
Dobarsko has gained global fame not only for its enthralling natural scenery, celebrated folk choir of the Dobarsko Grannies and quite tasty homemade food. The place not far from the skiing resort of Bansko, Southwestern Bulgaria, has emerged as a rural tourism destination since the beginning of 21 c.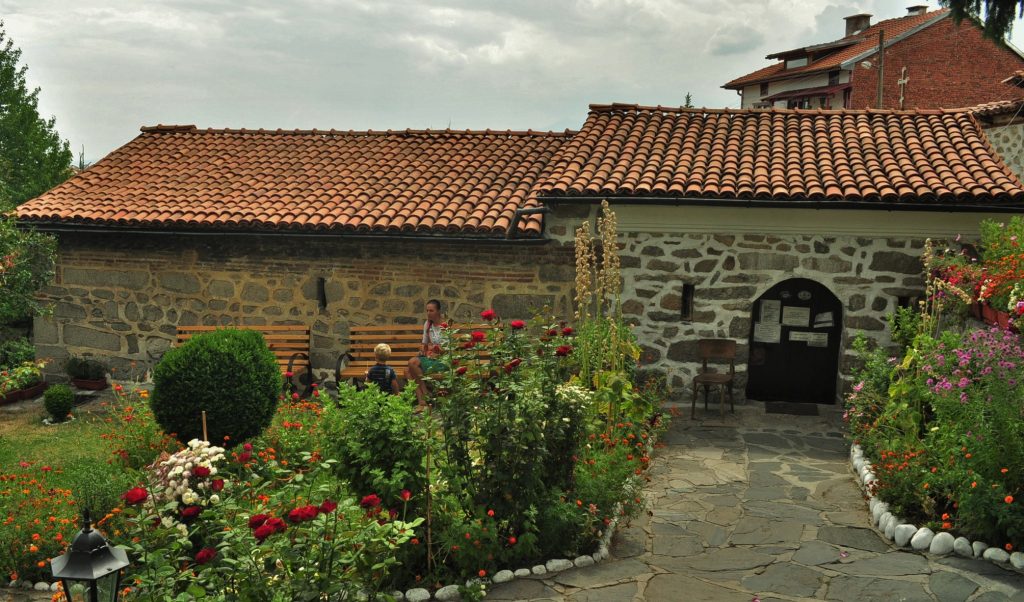 The reason: its stone church with frescoes dated 400 years ago. Among them there are two dismaying frescoes of Jesus Christ depicted in something that looks like a spaceship.
It was back in the 1970 that Swiss researcher and ufologist Erich von Daniken mentioned Sts. Theodore Tiron and Theodore Stratelates in his cult film Memories of the Future: Unsolved Mysteries of the Past.

It was the first time that the world heard of Jesus Christ painted in what looks like a spaceship surrounded by flames against the background of a clearly depicted stratosphere and outer space.
The mystery of Dobarsko's frescoes
Many tourists including pilots and cosmonauts visit Dobarsko to see these stunning frescoes. Present-day science has no explanation for them.  You can find such space elements, though not so explicit, in other ancient frescoes. In the theological interpretation this is symbolism that conveys God's glory. Ufologists have other hypotheses to offer that have to do with extraterrestrial intelligence and UFOs.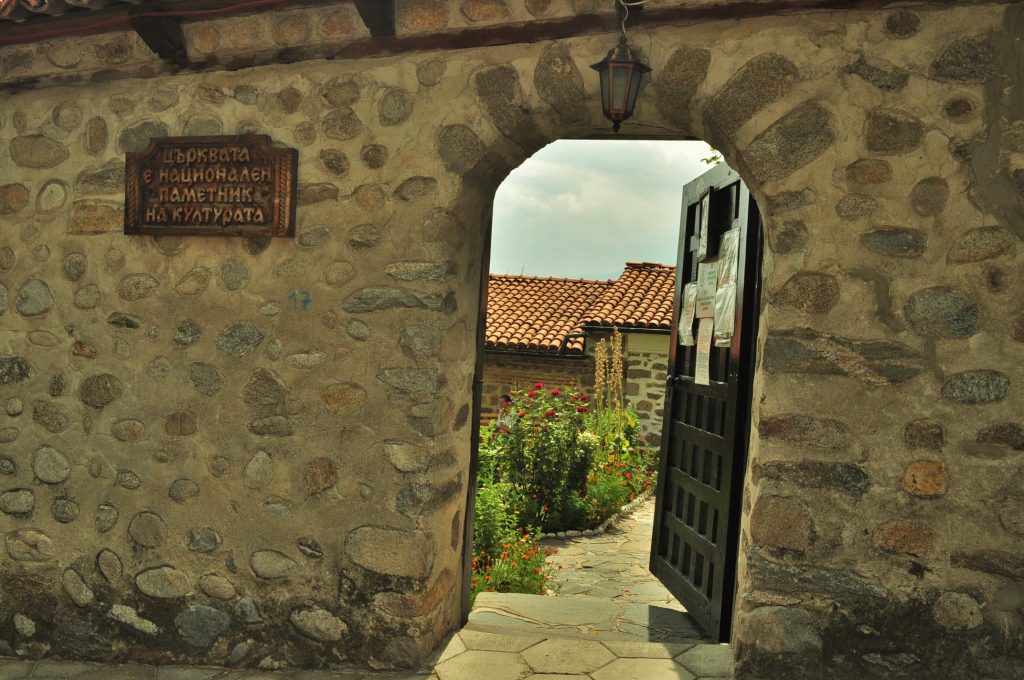 L'histoire de la restauration de l'église véhicule une autre légende qui excite les esprits. A priori, l'église date de 1614. Sa structure a trois nefs. Elle est  tout à fait comme les autres églises orthodoxes de type byzantin. Mais, en 1978, lorsqu'elle est en travaux de restauration, il se produit un fait curieux.
The church in Dobarsko is very distinct from average Orthodox churches. Seen from outside, the stone structure built in 1614 as a three-knave basilica is not necessarily impressive. In 1978 when restorers began a project for its renovation, a thick soot layer covered its walls.
After they cleaned them up they were dismayed with the vibrant depiction of biblical scenes and the animated faces of saints, so vivid and perfect that they remind of the masterpieces of Renaissance artist Giotto. Instead of pale-faced martyrs as the canons of Christian painting require, the church's walls are inhabited by good-looking youthful figures fraught with light and joy.
The Dobarsko Church small, its area being about 160 sq. m, but it has 460 human figures
Such densely frescoed church is found nowhere else in Bulgaria. Here not even one centimeter has been left unpainted. The church has frescoes of more than thirty women-saints. No church has so many female figures. Male figures are even more numerous.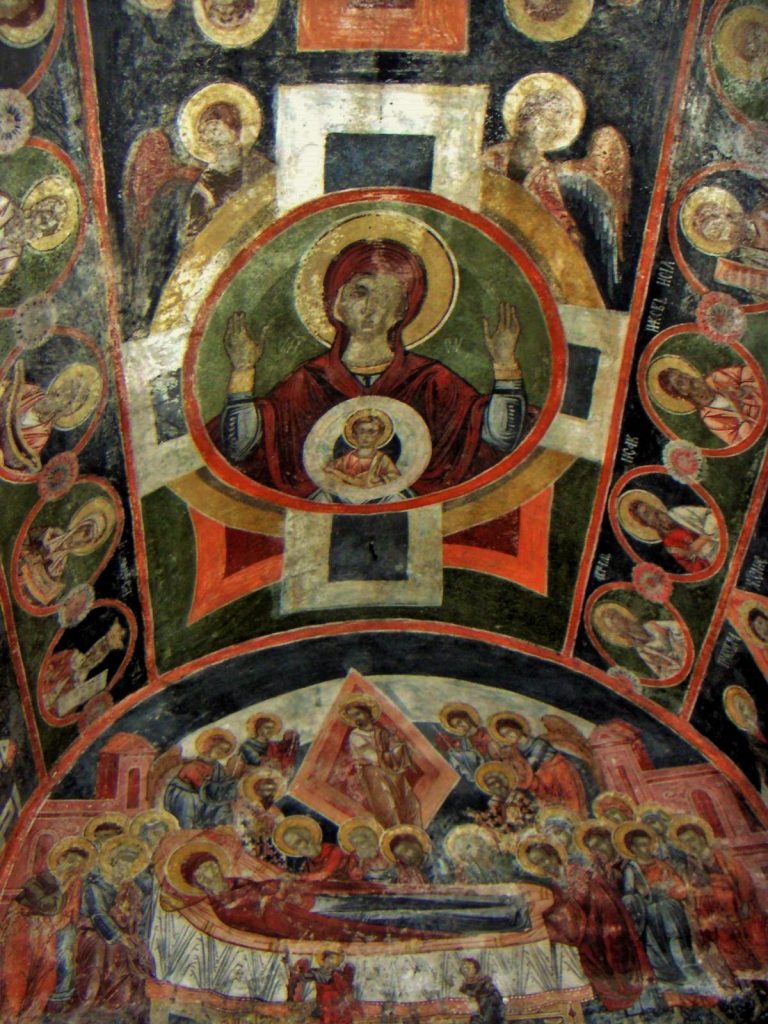 There are unique frescoes of warrior saints St. Demetrius and St. George – painted full-length. In the Orthodox tradition they usually ride horses. Equally unique is the iconostasis with the Royal Doors and with the twelve apostles painted full-length too.
The central dome features various scenes from the life of the Savior. One celebrated fresco is The Transfiguration in which He is ready for takeoff in a spacecraft.
The southern section of the Dobarsko  Church, straight before visitors' stunned eyes, presents scenes from removing the body of Christ from the cross, His funeral and mourning and the emblematic mural Descent into Hell. In it the Savior descends into hell inside something like a fiery rocket – to reopen heaven's gates for humans.
The church has yet another mystery, and it has to do with the healing waters of the spring in the churchyard. Visitors often queue there carrying bottles and tubes. The spring's debit neither grows nor decreases and it never freezes, even on coldest of days . Its water is quite helpful in the treatment of eye diseases.