Strandzha is a place wrapped in mystery. This mountain standing in the furthermost corner of Southeast Bulgaria. It is a magnet for people of adventure,  wishing to spend something different from a standard vacation far from the chaos and bustle of modern civilization.
You can hardly imagine a wilder spot in this country, so far from civilization. It is so easy to lose your way along its roads that barely squeeze through the thickets. Here, in Strandzha it is nature that reigns supreme, not man!
The Ice Age covers vast territories of the Old Continent, Bulgaria included. It seems it has  left out that portion comprising the Strandzha range today.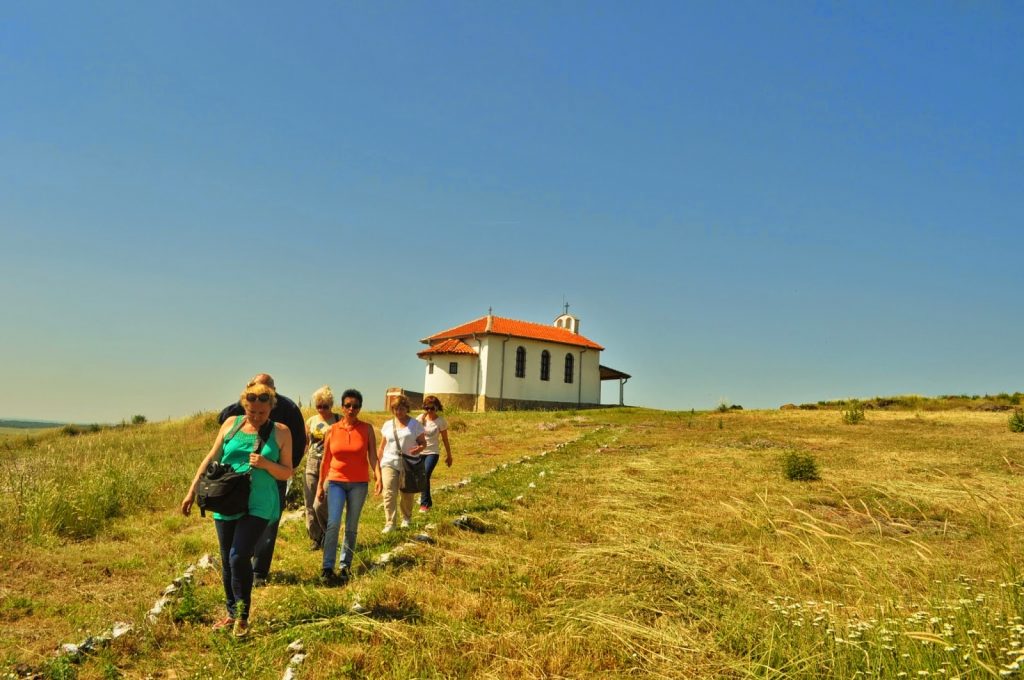 That is why the mountain has preserved to this day dozens of archaic plant species. They are representatives of an otherwise lost-for-ever world. Walking through Strandzha's fir and oak trees you can find rare plants. Some of them are to be found nowhere else in the world. Here you can get an idea of the way Europe was like before the start of the last Ice Age
Stranzha mountain is full of mysticism
What we know best is the Black Sea coastline of this mountain. Settlements like Sinemorets, Varvara, Tsarevo and Lozenets welcome throngs of tourists in summer. However, few decide to take to the inner parts of the mountain. Those that do may come across surprising finds, such as megaliths, enshrouded by times gone by, or mysterious sanctuaries. Some of them have been turned into tourist attractions. But most are still there, waiting to be discovered by the travelers crossing dense forests and vast sun-scorched meadows. A steep path rambles across the mountain, past the remains of the Rusokastro Roman fortress.  It takes us straight to the Ruskina Dupka cave.  Back in the 5th century BC it have been a Thracian sanctuary. Locals talk of the miraculous properties of the spring inside.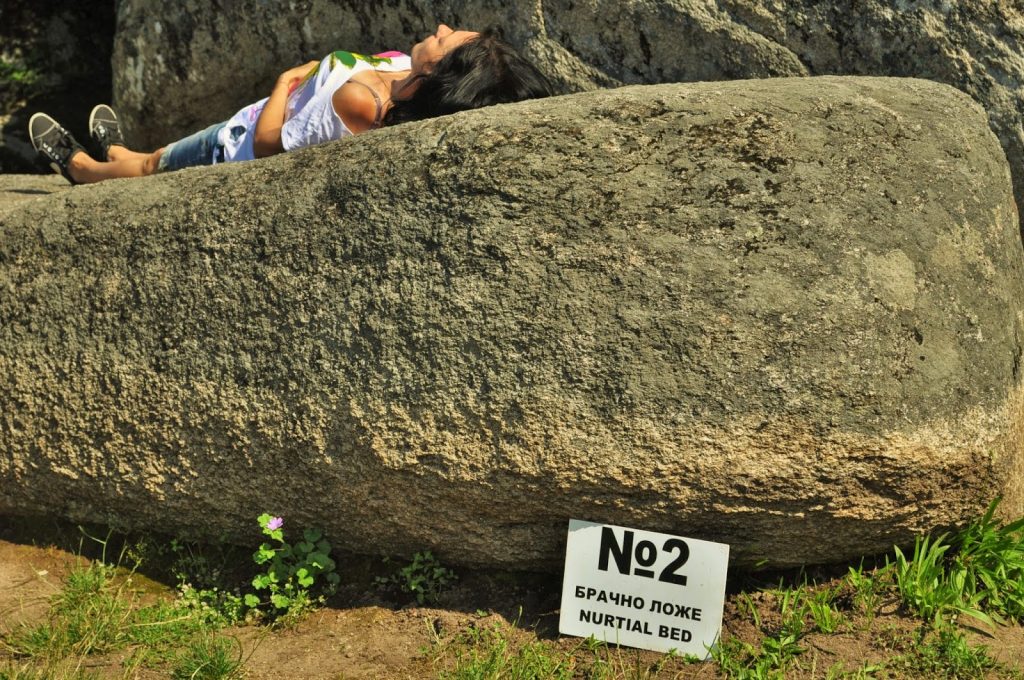 The recently overhauled  Sveti Georgi Pobedonosets (St. George the Victor) church rises nearby.  And there one can take time to light a candle and pray. In Strandja, it is so easy to forget civilization and find yourself in another dimension. Unsolved mysteries from the past await visitors all over this mountain.
Beglik Tash sanctuary
The megalithic Thracian sanctuary of Beglik Tash is a good spot for meditation at sunrise, a place to get in touch with the past. And it is only 5 – 10 km away from the seaside hotels area. The gigantic construction of stone blocks is the work of ancient masters, who have cut circles, vats, stairs into the rock with astounding precision…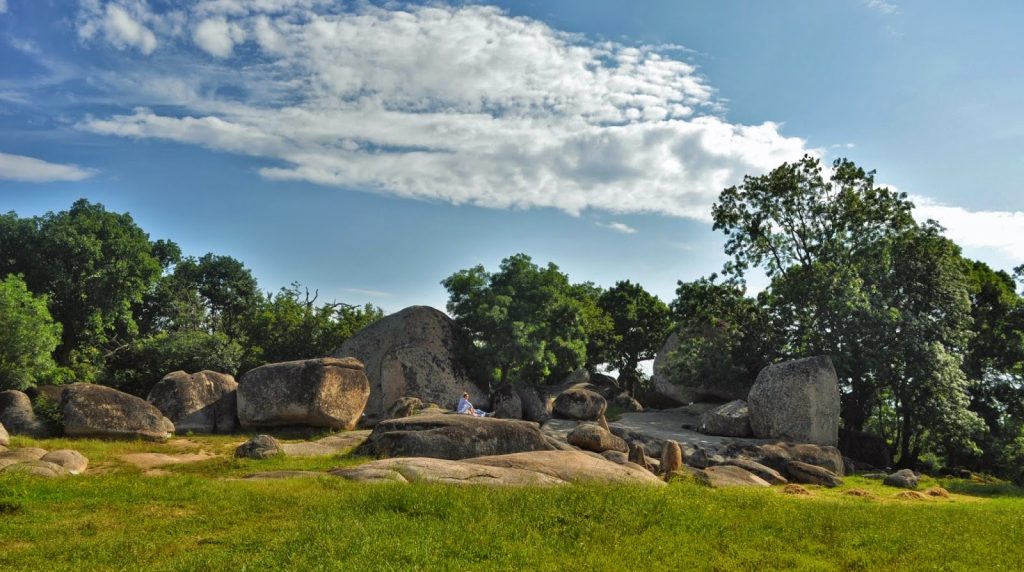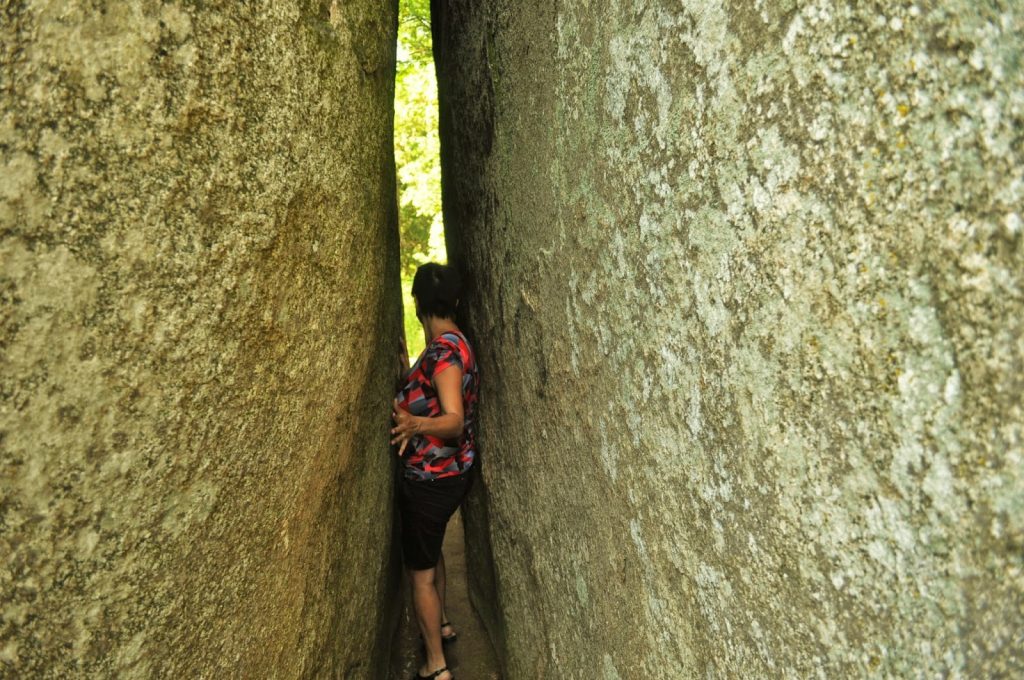 Someone has somehow managed to move and arrange these rocks, weighing dozens of tons, into strange configurations. The throne of the head priest is located in front of the entrance to the sanctuary and there most tourists hurry to take photos. Experts say that the temple was used in the course of 2,000 years but its activities were most likely put an end to in the 5th century with the spreading of Christianity across these lands.
Cult complex Mishkova niva
There is one more fantastic megalithic structure in Strandzha's wilderness that is accessible only by an off road vehicle, or on foot and not without help from an experienced guide. Hundreds of tourists visit the locality called Mishkova Niva each year, even though it is so remote. There is an impressive cult complex there – the tomb of a high-ranking priest, later used as a sanctuary of Phoebus, or god Apollo. It is thought to have been the mausoleum of a notable Thracian ruler in the period 5th – 3rd century BC.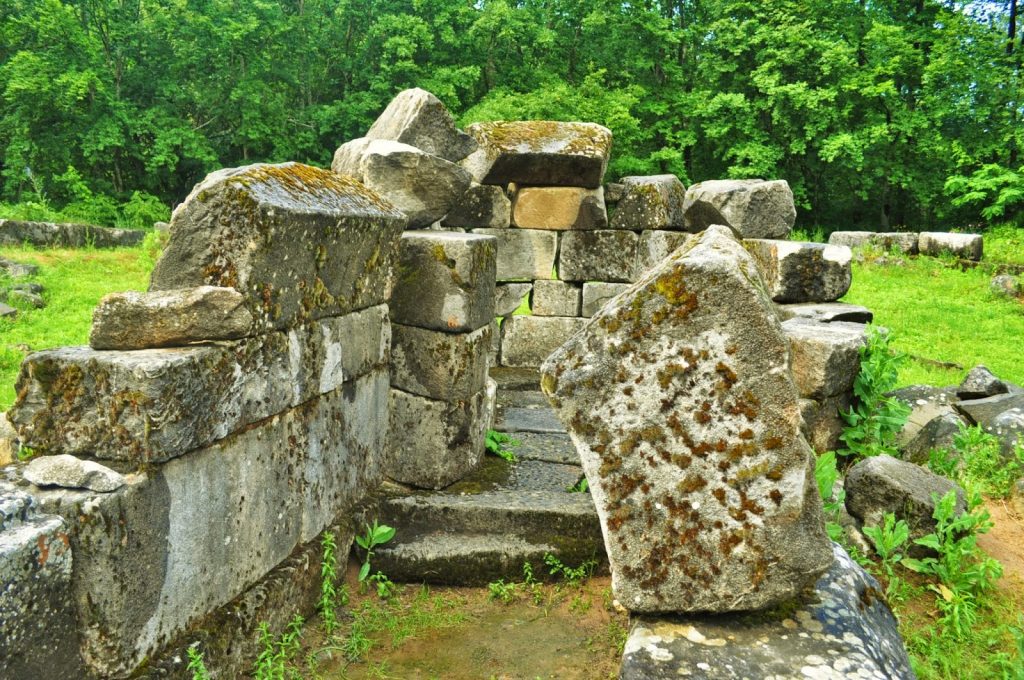 According to researchers, the complex was used from the middle of the 2nd millennium BC until late Antiquity. However, what attracts mystery fans most are the archaeological excavations at the foot of Gradishte peak. Rumors and legends have it that this could be the mysterious tomb of the Egyptian goddess Bastet, who cast her spell and even sent death to some of the members of the 1981 archaeological expedition that had dared disturb her peace…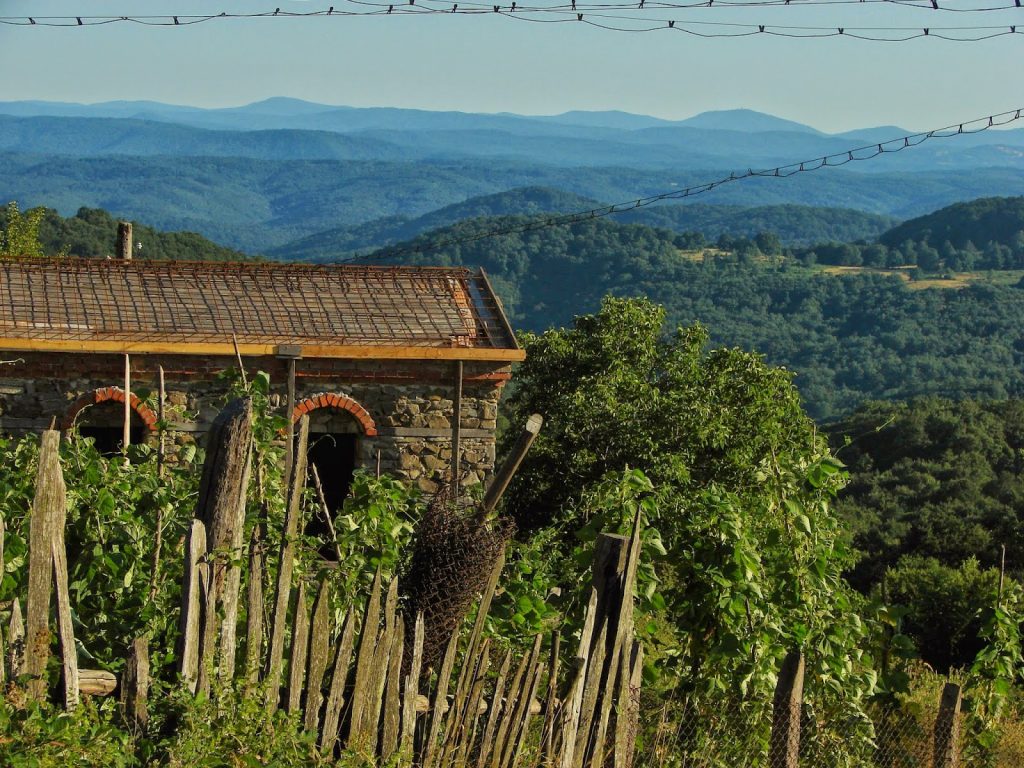 Along Veleka and Ropotamo Rivers
But Strandzha is more than mysticism and history. It takes your breath away with the fragrance of wild herbs, the twitter of birds and its century-old forests, where small and big rivers flow.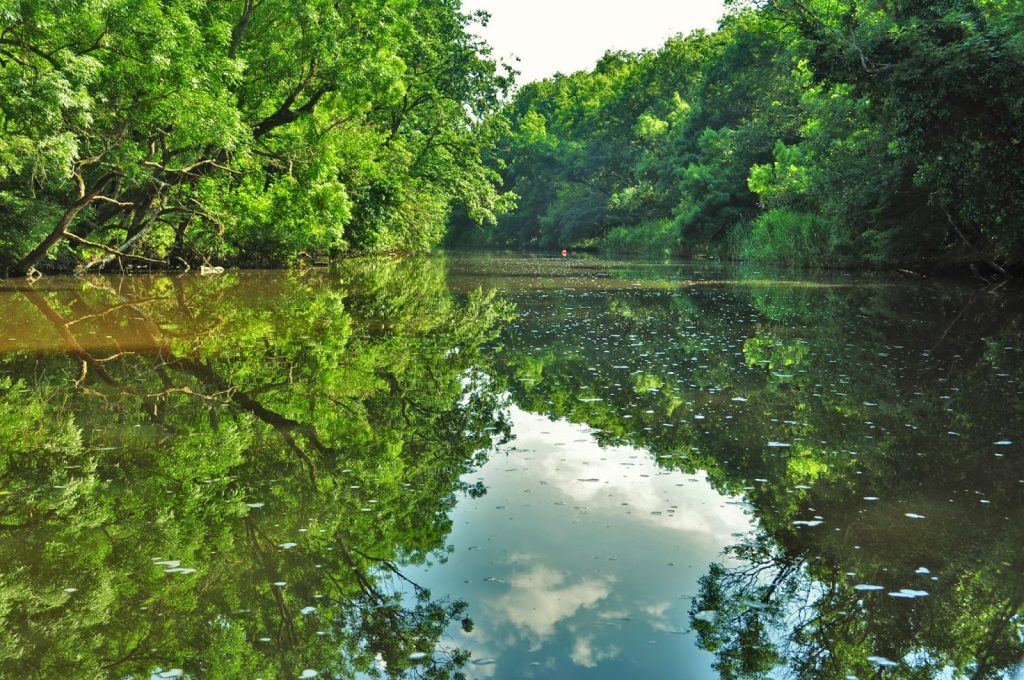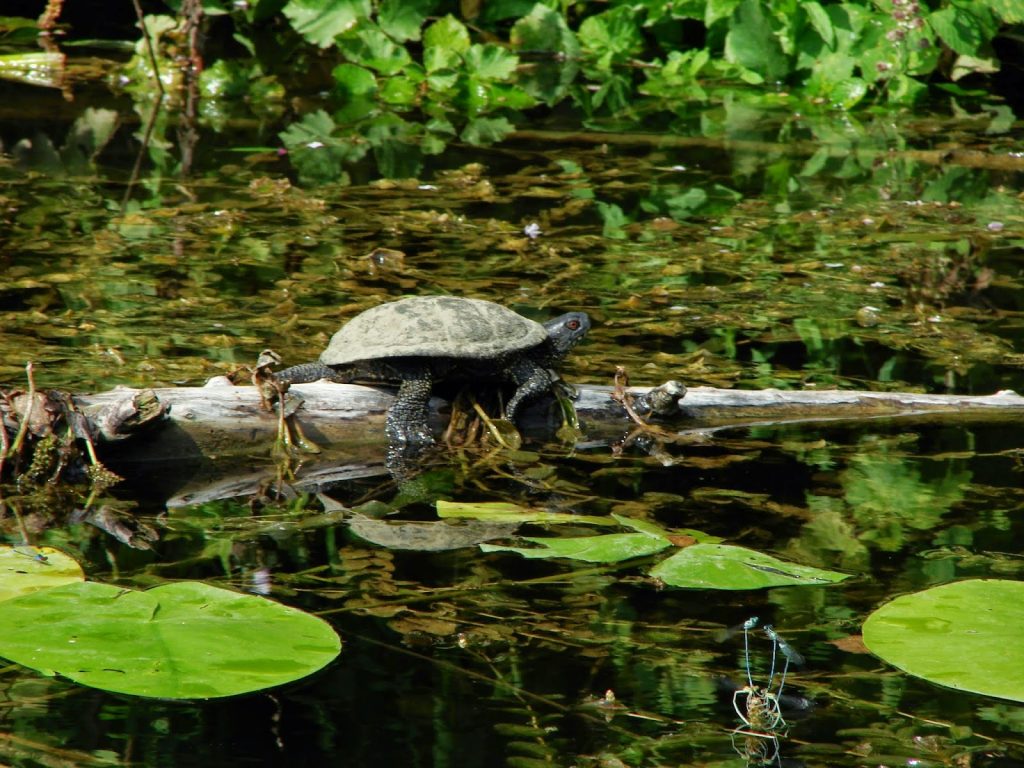 Veleka and Ropotamo are the rivers that attract tourists most – sailing along them one can see turtles, dragonflies and numerous riverside creatures, as well as liana-like vegetation, so untypical of our latitudes. In autumn it is a good idea to visit the Poda environmental centre near Burgas, where more than 250 bird species stop by to take a rest and to pose for the tourists' cameras.
Welcome to Poda center near Burgas
"Over 300,000 migrating storks can be counted per season, i.e. nearly the entire European population of white storks!" Yana Gocheva from the Bulgarian Society for the Protection of Birds explains. "We are proud to say we have lots of pelicans and birds of prey. In April and then again in the autumn the sky here is black with birds. This lake complex near Burgas is something of an oasis for their migration route and that is why it is protected as part of the Natura 2000 European network."

Besides for birds and animals, Strandzha and its ancient sanctuaries and shady forests is also a heaven for everyone in search of peace and harmony. The mountain invites you to discover more of its wild beauty, enshrouded in secrets and mysticism…